Green tile backsplash installed by SAVU LLC in Melrose, MA
This post is about our work on a green tile backsplash in Melrose, MA.
In the '80s and '90s square tiles and tile inserts above the stove were commonly used.
The picture below is a proven example. The style is definitely outdated, but at SAVU LLC we took the challenge to give this kitchen in Melrose, MA a modern look.
Before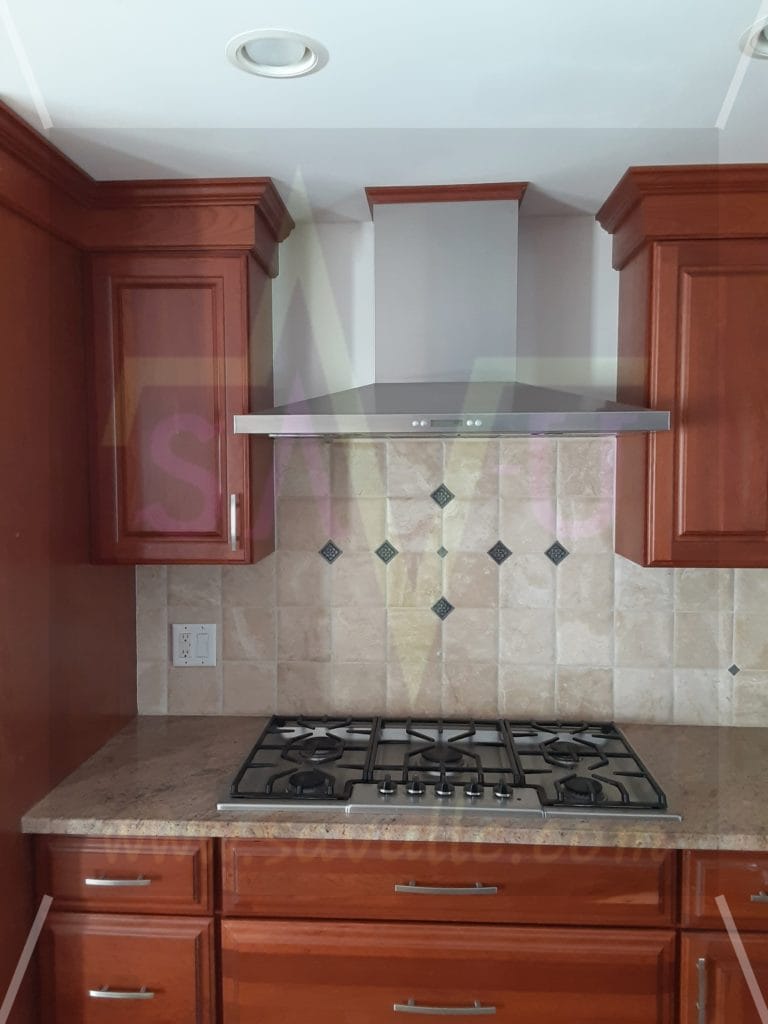 The first day we removed (I would say was a pleasure) the old tile and installed new drywall.
After that, we even had time to install a small section of the wall with the new tile.
During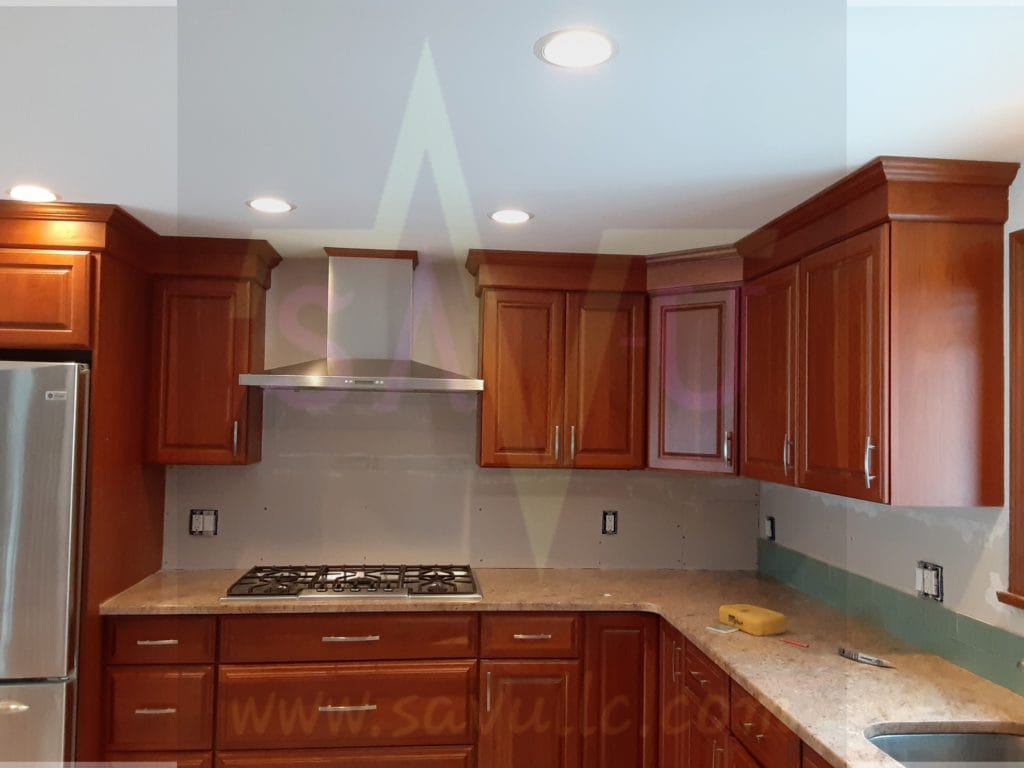 The second day we were able to finish the tile installation, grouting and put back the outlet covers. It is always a great feeling when your job is finished and the customer is happy about the outcome.
The new jade green ceramic subway tile really made a change from the original kitchen design.
We chose to go above the hood and around the window to open the kitchen perspective and balance the richness of the dark wood toned cabinets.
After
Nowadays, white subway tile are so widely used, it is almost as if people forgot about other colors. Good news is that this year we had few requests for colorful backsplash tile like blue and green. Next time you choose to add a new backsplash to your kitchen, we encourage you to be bold and choose a color that fits your kitchen personality.