This a complete guide for tile installation cost in NH and MA in 2023.
So if you are looking for the price of:
floor tile installation
backsplash tile installation
any other cost related to tile installation
Then you'll love the information in this new guide.
Let's get started.
Are you looking to give your home a fresh new look? Installing tiles can be an excellent way to spruce up your living space. However, before embarking on your renovation project, it's essential to understand the cost of tile installation. While the national average cost for tile installation is $1,929, prices can vary significantly based on factors such as the type of tile, size of the area, and labor costs. In this guide, we'll explore these factors and more to help you gain a better understanding of how much tile installation may cost you.
1. Tile Installation Cost: Installation Location

A white subway tile backsplash can bring style to your kitchen. The average cost to install a ceramic subway backsplash in NH or MA is $600 to $1,500, but more expensive materials like marble will increase the cost.
How Much Does It Cost to Install Backsplash per Square Foot?
Backsplash costs can vary, mainly based on the type of material and area size. 
If you are remodeling your kitchen, a backsplash can make a big impact for a low cost. Backsplash installation costs an average of $15 to $42 per square foot. For professional installation, the average total cost is about $1,300.
Backsplash Installation Cost Breakdown
The cost to install a backsplash depends on a number of factors: size of the project, type of tile and design.
Tile
The average cost of tile is anywhere from $2 to $93 per square foot. Affordable options include ceramic and porcelain. More expensive options are glass or marble.
Design
If you prefer a herringbone pattern or another complex tile design, contractors may charge closer to $150 an hour or from $600-$1700 to install the backsplash.
Number of Outlets
Electrical outlets can become hazards during the tile installation process. Because of the extra cuts, expect to pay more if you have a lot of outlets. Usually every outlet can add another extra $100 to the final cost.
Labor
Contractor rates will vary, but the labor range for a backsplash in NH or MA is $600–$2,500. There could be additional charges to remove old backsplash. You might pay $250-$700 for the safe removal of old backsplash plus a debris disposal fee.
Questions About Installing Backsplash
1. How much does it cost to install backsplash per square foot?
Backsplash installation costs an average of $15 to $42 per square foot. For professional installation, the average total cost is about $1,300.
2. How much does it cost to install a 30-square-foot backsplash?
For a 30-square-foot backsplash, you'll pay between $550 to $1,600, depending on your backsplash material.
3. How long does it take to install kitchen backsplash?
If you hire a professional, typically will take 1-2 days. If you choose to DIY, that project time can take much long.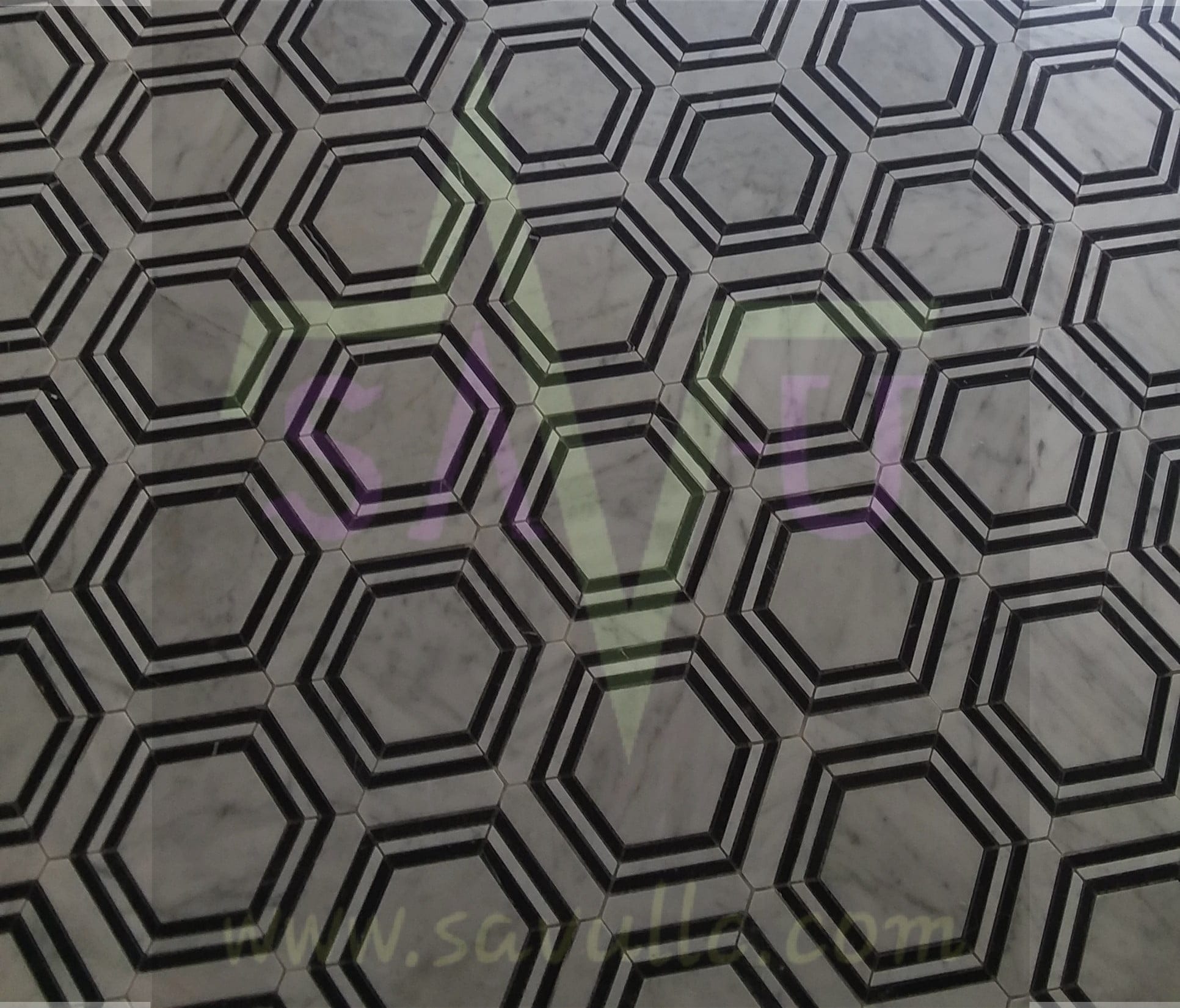 Kitchen tile flooring installation cost
The cost to install tile for your kitchen floor can be approximately $1,200 to $2,500 for a small space. A large kitchen may cost anywhere from $1,600 to $3,960 to complete. The price range is due to different tile materials. The kitchen layout and the condition of the subfloor will also affect the cost.
Bathroom tile flooring installation cost
A small bathroom like a guest bath costs around $650 to $1,680 for new tile flooring. Larger bathrooms range from $863 for a 75 square foot bathroom to as high as $2,980 for a larger 160 square foot bathroom.
Heated floors tile installation cost
The cost of installing heated floors can vary depending on several factors, including the size of the space, the type of system being installed, and the cost of labor in your area.
For electric systems, the cost can range from $7 to $21 per square foot, including the cost of the heating elements, wiring, and controls. Water-based systems are typically more expensive, with costs ranging from $8 to $25 per square foot, including the cost of the piping, pumps, and controls.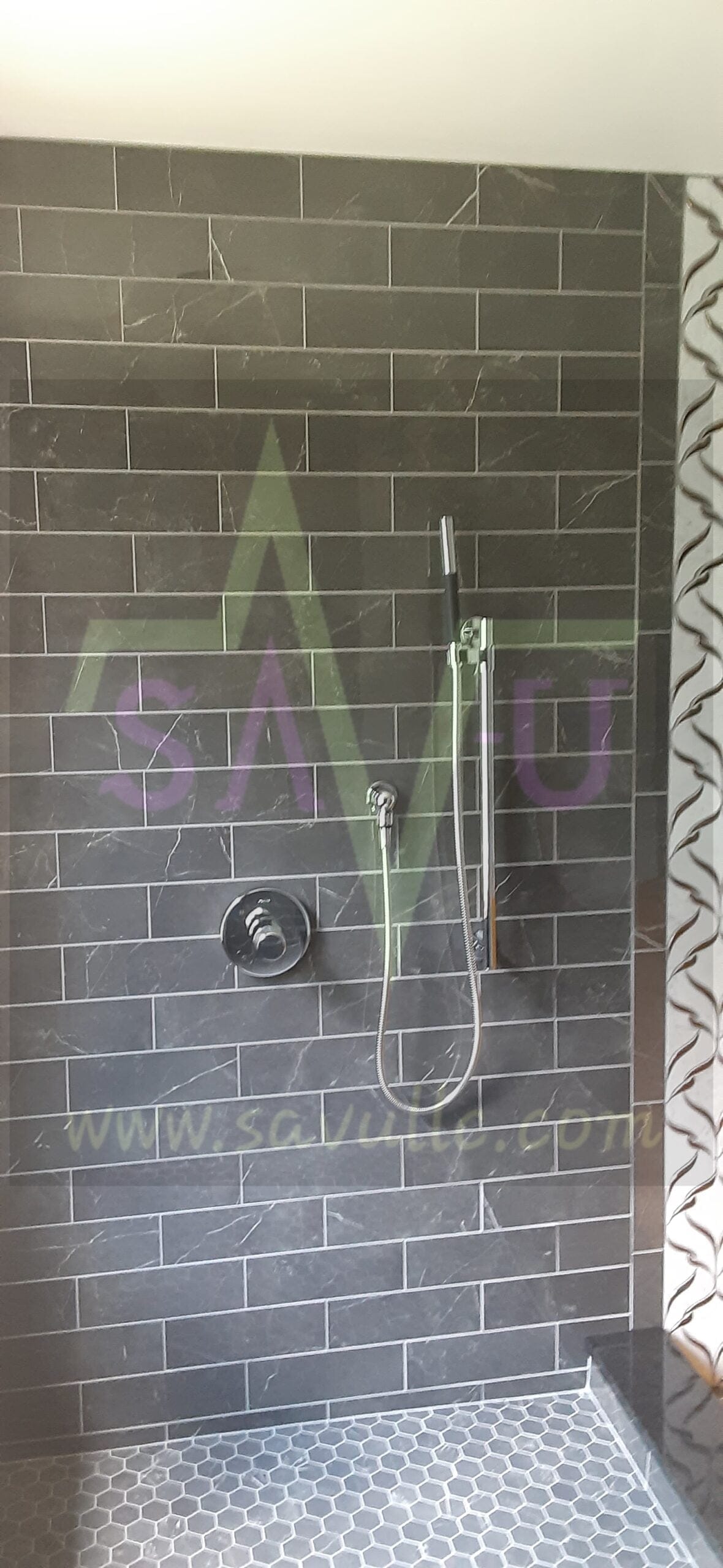 Tiled bathroom walls can create a stylish space, and the cost depends on the type of shower you have and the material you use. For glazed ceramic tile, prepare to spend around $800 to $2,280 and expect to pay $899 to $2,440 for porcelain tile. If you have a walk-in shower, you may pay around $950 to $2,470 depending on the type of tile you prefer.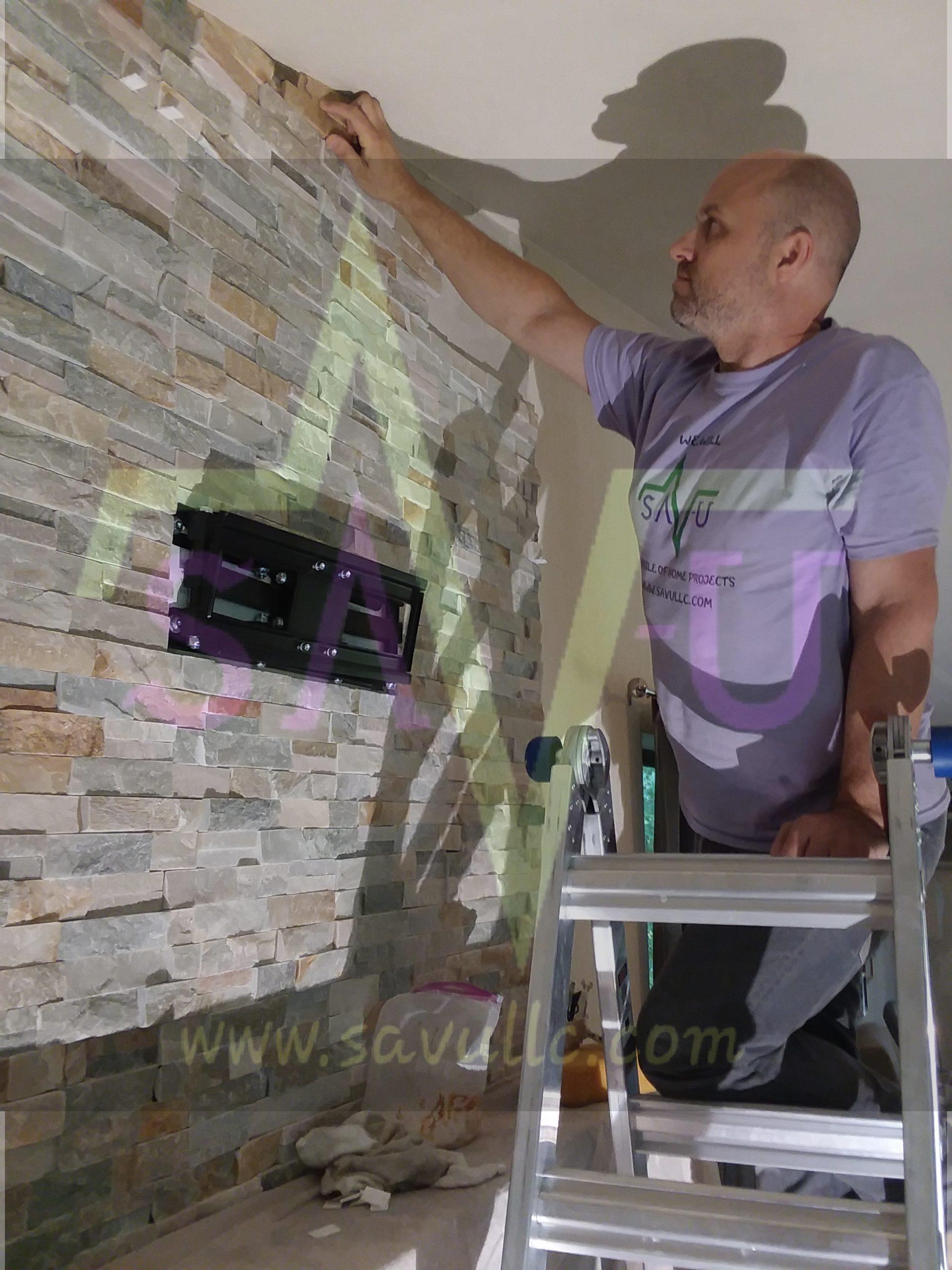 The cost to tile a fireplace will vary based on what materials you choose. It will also depend on the installation difficulty and the size of the area.
The average cost of fireplace tile installation is $3,200 to $5,350, but the price can rise even to $10,500 for big stone and intricate pattern.
For a typical tile installation, cost is between $640 and $1,280. This cost includes materials and labor. The cost per square foot to tile a fireplace can vary from $12 to $124.
2. Tile Installation Cost: Size Of The Project
In order to determine the cost to install tile, you'll need to figure out the cost per square foot. This cost will be high for a precious material like marble versus a common one as ceramic. The average cost of tile will run you approximately $12 to $18 per square foot. This cost reflects labor and materials. If you need to install a subfloor add an additional $7 to that square foot cost.
Your cost per square foot can vary depending on labor rates and inflation. If installers are in high demand, expect to pay more.  Overall, it will depend on the size of the project, the difficulty of installation, and what type of tile you will use.
TILE COST PER SQUARE FOOT

| Type of Tile | Tile Cost (SF) | Labor Cost (SF) | Total Cost (SF) |
| --- | --- | --- | --- |
| Ceramic | $2.5 | $6.5 – $12 | $8 – $14.5 |
| Hand Made | $7 | $6 – $14 | $13 – $21 |
| Glass | $4 | $8 – $16 | $12 – $20 |
| Metal | $5 | $7 – $13 | $12 – $18 |
| Porcelain | $6 | $7 – $14 | $13 – $20 |
| Travertine | $8 | $8 – $14 | $16 – $22 |
| Natural stone | $8 | $7 – $14 | $15 – $22 |
| Marble | $9 | $9 – $16 | $18 – $25 |
When purchasing tile, always add an extra 10% for breakage and cutting waste.
3. Tile Installation Cost: Type Of Tile
The type of tile will directly affect the installation cost. You should choose the tile based on its durability, quality, and where it's best used. Certain types of tile are not good for flooring but will work great for walls or backsplashes.
Tile can be classified by durability, porosity and material composition.
Tiles have a specific strength rating system that can guide you where they should be installed. The rating system goes from Class I to Class V, with Class V as the most durable.
Class I. Class I tiles are soft tile, not good for flooring, but can be used for walls and backsplashes.
Class II. These tiles are strong enough for light-traffic areas, such as bathrooms.
Class III. Class III tiles can be used for backsplashes, walls, and areas with average foot traffic.
Class IV. These tiles can be used in any area of the home.
Class V. Class V tiles are the most durable and have industrial or commercial use.
Tile can also be classified by their porosity. Porosity is defined by how many air pockets the tile has. Tile porosity is rated by what degree it is glass-like (or vitreous). The more porous a tile is, the more can absorb water. Tiles that have a high porosity are recommended for dry areas. Based on porosity there are 4 types of tile:
Non-vitreous tile. Non-vitreous tile costs between $2 and $5.5 per square foot. Some examples of this absorbent tile are terra cotta and fireclay tile. Since it's the most absorbent, it's mostly used as decorative tile for kitchen walls.
Semi-vitreous tile. Semi-vitreous tile, are less absorbent than non-vitreous tile. An example is ceramic tile. They are commonly used in areas outside of the bathroom. The average cost runs from $3 to $8 per square foot.
Vitreous tile. Vitreous tile is water resistant on its surface, but not on the back side. Repeated exposure to moisture or water could affect the water resistance. Some examples of this tile are porcelain and marble tile. Vitreous tile can cost between $5 and $22 per square foot. It's most often used in bathrooms. 
Impervious tile. Impervious tile is the most glass-like and is the least absorbent. An example is glazed porcelain tile. Because they can survive in areas with direct water exposure, they can be used outside or for bathroom walls. This type of tile runs from $5 to $18 per square foot.
The type of tile you choose will affect tile installation cost. Let's take a look at the most common types of tile:
Ceramic tile are made of clay or other inorganic materials, hardened by oven firing and coated with different types of glaze. Ceramic tile is one of the most popular options for a kitchen backsplash. They are known to be versatile, coming in many shapes, sizes and colors.
The price per tile can vary widely depending on the size, thickness and manufacturing process of the tile. The most common type, glazed ceramic tile, is one of the least expensive tile. They can cost between $0.70 and $7.50 per square foot. On the contrary, hand made fireclay ceramic tile can be as expensive as marble.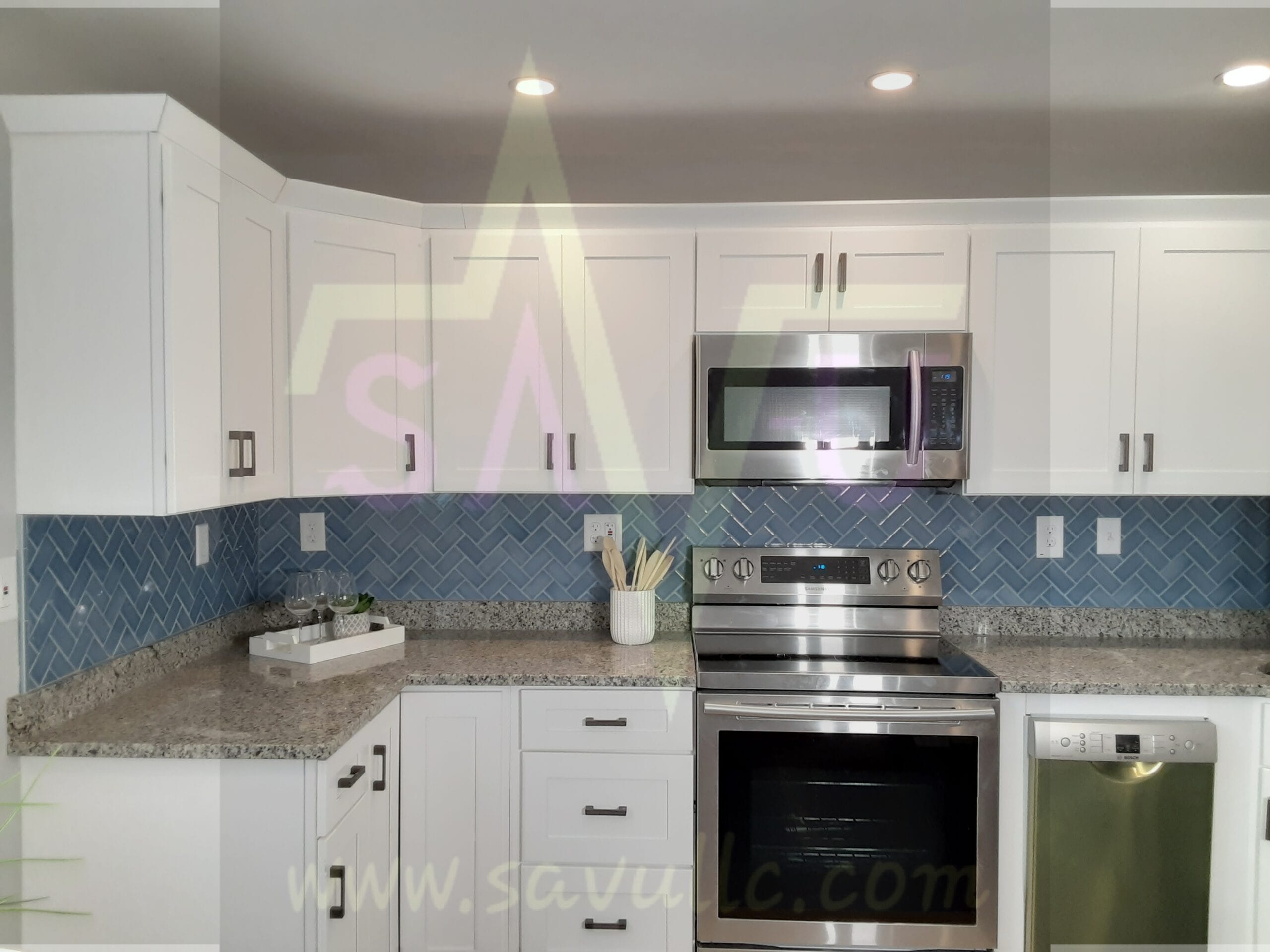 Porcelain tiles are actually a subtype of ceramic tile. They are one of the most commonly used tile. Porcelain tile are produced from compressing very fine clay dust fired at high temperatures. These tile are denser and thus less porous than ceramic tile. 
Being a harder material, porcelain tiles are stronger and more durable, and chips are less likely to occur.
Generally, porcelain tile are more expensive than ceramic tile. Porcelain tile can cost from $3.50 to $12 per square foot for indoor tiles and up to $37 per square foot for outdoor tiles.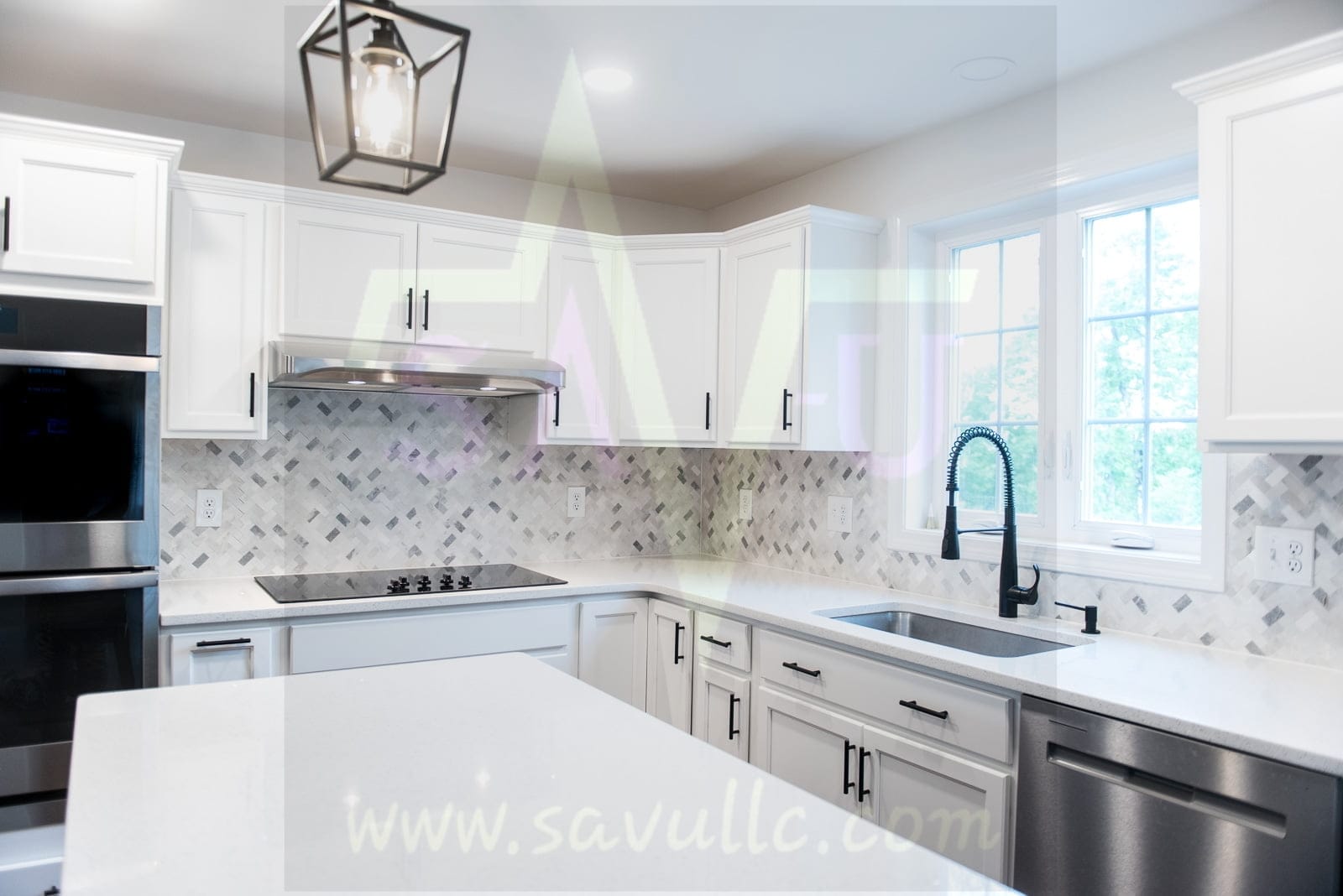 Marble is a metamorphic rock found in mountainous regions. It forms when a sedimentary stone, such as limestone, is transformed under heat and pressure into a harder stone.
Marble is an elegant and luxurious option for your tile projects.
However, this material is expensive -can cost between $6 and $42 per square foot, and comes with higher maintenance. Marble has higher porosity than ceramic or porcelain so it can stain and scratch easily. To prevent stains, marble requires regular sealing (first time around installation, then once every year).
They are more "green" than other tile since most of them are made from recycled glass. It usually takes half the energy to make glass tile as compared to a ceramic tile of similar size.
Glass tile are easy to clean but shiny glass tiles are more prone to showing fingerprints and smudges. They are also mold and mildew resistant since they don't absorb water.
Because glass tile need special adhesive and they are more difficult to cut and install, their professional installation is one of the most expensive. Glass tiles average approximately $5.50 to $16 per square foot. Glass is not a flooring material and isn't recommended for outdoor use. Still, it's suitable for use as a backsplash or for shower walls.
4. Tile installation Cost: Type Of Design
A straight lay pattern with straight grout joints and square tiles costs the least. The medium size tile of 12″x12″ are the cheapest to install. Very small or very large tile can be difficult to work with, so they tend to cost more. Additionally, complex patterns require more time, and "time is money". A diagonal pattern usually cost an additional  $2.50 to $5.50 per square foot. Herringbone and other complex patterns have additional $3 to $6 per square foot.
It is common to install tile on your backsplash in a pattern. 
Common backsplash tile patterns include subway and off-set tiles. Subway (also called brick pattern) is the most common and easiest to install. You can use this pattern horizontally or vertically, to change the look.
Herringbone and chevron patterns are less common. They increase the project cost by 12 % and 25%, due to the extra material used and the time to cut and install.
5. Tile Installation Cost: Labor Cost
The average labor costs to install tile ranges from $5 to $9 per square foot when installing just tile. It is from $7 to $14 per square foot when adding subfloor. Your price depends on the size and type of tiles installed. Smaller 4″x4″ glazed tiles cost 10% more to install than 3″x12″ tiles. Labor rates to install marble or other stone tile goes from $13 to $22 per square foot. Ceramic tiles range from $3 to $9 per square foot.
6. Tile Installation Cost: Additional Costs
When budgeting for tile installation, there are usually additional costs to consider. These can include other materials, subfloor repair and installation, as well as debris removal.
Additional Materials
Backer board will need to be installed if you have a wood subfloor. Because wood will warp if exposed to water, it's not the ideal base for tile installation. Backer board supplies a solid cement surface, and it's commonly used as subfloor for tile. Backer board can cost between $3 and $5 per square foot and usually comes in boards of 3'x5′. Another great subfloor for tile is the Ditra Schluter System, which is an uncoupling and waterproofing membrane.
For bathroom walls you will need to apply waterproofing before installing tile. You will need to buy moisture resistant drywall if you removed a kitchen backsplash and the walls need to be replaced.
Besides tile, you will need thinset (mortar), grout and caulking. Sealer is needed if you have marble tile or slate.
Subfloor repair and installation
If the existing subfloor needs repair, it can average $10 to $40 per square foot. 
If the subfloor is too damaged to repair, a contractor might install a new one. This can be done for approximately $14 to $66 per square foot.
Debris removal
After demolition or when job is completed you will be left with wasted material and debris. If the demolition was on a big area you might need to rent a dumpster. If you don't need a dumpster, the contractor might charge you a fee for debris removal.
7. Tile Installation Cost: DYI Or Hiring a Professional?
Trying to install tile on your own will cost between $10.50 and $52 per square foot, compared to $14.50 to $86 if you hire a professional. A DIY might prove to be a costly disaster. If you don't have experience, you may probably end up doing more damage than good. Clumsy tile installation with wrong measurements can ruin the final look. The professionals can save you time, money and efforts when you use their services.
The biggest advantage of hiring a contractor is the 'warranty' you get on the tiles installed. Tile contractors have specialized tools for cutting, setting and grouting. They are trained to give smooth tile edges, make precise cuts, and properly fill in mortar and grout. They definitely finish the task faster and save you time.
8. How To Save Money On Tile Installation Cost
Tile installation costs can be high, but you can save money without compromising quality. 
Buy local and from big stores. Buying local can save you money on gas, plus big stores have cheaper products and better return policies.
Avoid buying online. Tile suppliers can be tricky if you are an online buyer. The product can look very different in real life than in the pictures. Also, you will have to pay for the shipping. And let's not forget, shipping can be delayed due to supply chain issues. Overall, buying online is more expensive and inconvenient.
Use bigger tiles. Larger tiles can cost less to install than smaller ones since there is less labor involved.
Avoid complicated designs. Complex tile designs tend to cost more due to the time and expertise needed.
Do part of the project yourself. You can save a lot of money if you do part of the work on your own. Demolition, installing cement boards or waterproofing can be easy to learn. If you hire a tile contractor for these tasks, your final cost will be higher.
Hire the best professional.

 

Tile installation can be tricky if you never did it before. Despite YouTube videos that give the wrong impression that it is easy, we encountered customers who tried and failed. Consequently, they lost more money in the process. Another trap is to hire the cheapest tile contractor. Looking for "the best price" can be detrimental, as quality is not "cheap". We recommend to hire a tile installer that has: 

at least 5 years experience
competitive prices
plenty of 5 star reviews on different platforms (like Google, Houzz, Facebook etc.)
9. Benefits Of Adding Tile
#1 Can be environmentally friendly
Tiles materials have eco-friendly characteristics. Ceramic and porcelain tiles are made from clay, which is a sustainable resource. Due to new technologies, marble can be extracted faster from quarries, reducing damage to the environment. Stone tile can be recycled and lasts a very long time. And glass tile are mostly produced from recycled glass products.
#2 Can be installed in wet areas
Carpeting can't withstand wet environments like ceramic or stone tile. However, even laminates can have problems with warping when exposed to water. Porcelain tile, can survive water and aren't as slippery when wet as marble tile, however both do well in wet areas. That's why they are a great choice for bathrooms and kitchens, where spills may occur.
#3 Can increase the indoor air quality
Carpet fibers can contain lots of pollen and dirt and need constant cleaning. Laminates are made of synthetic materials that off-gas Volatile Organic Compounds (VOCs) that can pollute indoor air. If you suffer from asthma, a tile floor is the best choice to maintain high indoor air quality. Not only are they easier to keep clean, but they do not off-gas like other materials. Tiles are great on entryways where people can bring in dirt and allergens on a regular basis.
#4 Can keep the floors cool
Tile, particularly marble, tend to feel cooler than carpet and laminate. In hot climates, tile floors are a great choice because of their ability to maintain cooler temperature. Tile floors in NH or MA can make a space more comfortable during summer time.
#5 Can be used with radiant floor heating system
Tile can be the perfect choice for colder months in NH and MA if you use radiant floor heating in your New England home. This way, you get the best of both worlds: cooler in the summer and warmer in the winter. They are also very good at retaining and radiating heat, even after the system has been shut off.
#6 Can be the best choice if you have pets
Tile is one of the best flooring options if you have dogs or other pets. Tile are durable and scratch resistant, stain and water-resistant and makes it easy to clean up messes.
#7 Can increase the resale value of your home
By installing tile flooring in your home, you can bump up the resale price of your property. This is not likely to happen if you put in carpet. Laminates, won't rise up the resale price as much as tile do. The best way to rise the resale value of your house is to tile your kitchen.
10. Questions To Ask A Professional Tile Installer
Does the tile installer stay on your project until it's finished?
Some contractors start a job right away, then leave to start another job. Ask the tile installer if the project will be completed before starting other jobs.
Does the tile installer have insurance?
It is important to know if the installer has insurance that can cover future problems with the tile work. General liability insurance is a must for commercial tile work but can be also of benefit for residential projects.
What is their daily work schedule?
It's important that your tile installer keep a regular work schedule. A consistent schedule will ensure a project is completed in times. Typically, a good schedule goes from 8:00 AM until 4:30 PM.
What are their customer reviews or references like?
A good contractor have records of happy clients.  Many homeowners post their review of the company online. Be sure to look for reviews of the company before hiring. 
What are their job site safety protocols
Good contractors know that protecting their employees and their customers is very important. Ask them about grounded tools (like wet saws or other equipment that's around water). Also find out how they clean up during and after the day is over. 
What if you want something changed?
Sometimes a tile or other feature just sticks out and you don't like it. How does your potential tile installer handle such things?  Best practice is to have the job done right the first time. If something needs to be changed is good to be fix right away.
How does their billing work?
It's good to ask this question prior to the start of the job. Some contractors want a deposit to hold your spot, while others want to be paid completely in advance.  
11. Frequently Asked Questions
Deciding on the right tile while staying within your budget can be challenging. Here are some frequently asked questions about tile installation costs in NH and MA:
What is a good price for tile installation in NH or MA?
Professional tile installation can be $6 to $11 per square foot. If prep work is required, the total cost to install a tile floor is $8 to $20 per square foot. You might pay $960 to $2,400 to install a tile floor for a 10×12-foot room (120 square feet).
What is the labor cost for installing tile in NH or MA?
How much does it cost to install 1000 sq ft of tile?
The labor costs for tile installation in NH or MA ranges from $7 to $16 per square foot depending on the tile material, pattern and project location. Flooring tile installation costs $7 to $18 per square foot, compared to $22 to $45 per square foot for backsplashes and bathroom walls.
How much does it cost to install a backsplash in NH or MA?
The average cost to install a white ceramic subway tile backsplash in NH or MA is $600 to $1,500, but more expensive materials like marble will increase the cost.
How long does it take to install a backsplash?
For a professional tile installer it usually takes 2 days to complete a backsplash. First day is dedicated to tile installation. Next day is spent on grouting, caulking and applying sealer if the tile used is marble.
12. Get A FREE Estimate For Your Tile Installation
Before sending the request please check if you live in our service area
Then complete the form bellow to get a FREE estimate